Industry
Enterprise Technology
One of London's premier B2B PR agencies is looking for an Account Executive with a passion for Technology to become a future star of their business! CURRENT OR EX JOURNALISTS IN THE TECH SPACE ARE ALSO VERY WELCOME TO APPLY.
Benefits Include:
25 days holiday

Regular socials

Away day abroad

Bonus (10% of profits in a pot)

Client Satisfaction bonus

Internal and External Training with funding for courses provided

Flexible working
Based in the heart of Central London, this agency has built a reputation as a warm and friendly team that develop incredibly innovative campaigns. The agency works across B2B and Consumer Technology and also has a Health and Wellbeing team. The work across Europe and are present at international summits and thrive on working in clients from big brands to fast growing companies that look to break into the market.
Their clients range from Accounting Software, Intelligence Technology and Anti-virus software to global appliances and a massive health and wellbeing group. There is so muchvariety for you to get your teeth into andthis could very well be your first step into a very successful career.
The Role:
Assist with day-to-day execution of client programmes and contribute to client meetings such as taking minutes and providing reliable support.

Develop good media contacts in areas relevant to client activity.

Research and write press releases and features for internal approval.

Liaise with the media with regards to forthcoming events, promotions and features.

Provide press cuttings for clients and your team when required.

Create weekly and monthly reports.
The Person:
Understanding and a passion of/for B2B Technology

Extremely strong writing skills

Ability to work autonomously to the highest level or grammatical accuracy
Love for administration and organisation
Ability to learn quickly, take on responsibility and problem solve
Looking for PR as a lifestyle not a job
Click 'Apply Now' to be considered for this opportunity or share this message with a friend that might be interested and you could be eligible for our referral reward scheme!

For more information call Tim Ruocco: 020 7017 3083 – tim@capstonehillsearch.com

Follow us on Twitter to keep up to date on jobs and news from the PR industry @CapstoneHill
Capstone Hill: Public & media relations, corporate & public affairs, digital, marketing communications, stakeholder, government & investor relations. Working across UK & Europe, North America, the Middle East, Asia and Australasia.

New York – London – Sydney – Melbourne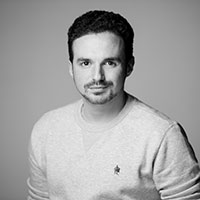 Contact Person
Tim Ruocco
Consultant
Fill the form below to apply for this role: